Posts for tag: root canal
By Live Oak Aesthetic and Family Dentistry
November 05, 2015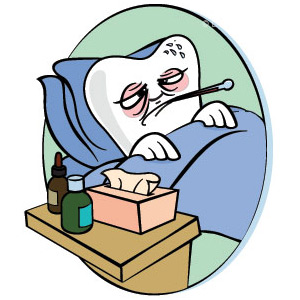 Which would you rather have — the flu or a root canal procedure? Nearly 80 percent of people recently surveyed by the American Association of Endodontists wisely chose the root canal. If this takes you by surprise, then let us bring you up to date on root canal treatment today. It's nothing like the experience that once made it the butt of jokes and a benchmark against which other "undesirable" experiences were measured.
The term "root canal" actually has two meanings. It is part of the pulp-filled chamber at the center of every tooth containing nerves and blood vessels that keeps teeth vital (alive). It's also the endodontic (endo  = inside; dont = tooth) procedure that treats inflammation and infection in this tissue. Common causes of pulp problems are traumatic damage (for example a crack, chip, or root fracture), deep decay, or gum disease.
The first sign of a problem is typically pain — ranging from acute and intense pangs when biting down, to lingering discomfort after consuming hot or cold foods, to a chronic dull ache and pressure, or tenderness and swelling in nearby gums. The primary pain may abate as the nerves in the pulp die, but the infection will continue, compromising the affected tooth, jeopardizing the health of the surrounding tissues, and often triggering secondary pain.
Pain-Relieving, Tooth-Saving Treatment
Endodontic treatment, by contrast, is no more uncomfortable than having a cavity filled. The tooth and surrounding area are numbed with a local anesthetic before the procedure begins. In order to access the diseased pulp, a small opening is made in the biting surface of the tooth. Tiny instruments are used to remove the pulp, clean and disinfect the root canal(s) and pulp chamber, and prepare the empty tooth interior to receive a biocompatible filling material to prevent bacteria from returning. A permanent crown may be placed over the tooth at that time, or a second visit may be needed. A crown (cap) is important to the tooth's long-term strength and functionality.
For a day or two following treatment you may experience temporary sensitivity, which often responds to an over-the-counter medication like ibuprofen. Occasionally, prescription medications, including antibiotics, may be needed.
All in all, doesn't saving a tooth sound easier and more constructive than coming down with the flu?
If you would like more information about root canal treatment please contact us or schedule an appointment for a consultation. You can also learn more about the subject by reading the Dear Doctor magazine article "A Step-By-Step Guide To Root Canal Treatment."
By Live Oak Aesthetic and Family Dentistry
October 20, 2014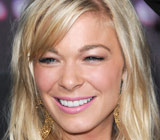 Singer LeAnn Rimes was forced to cancel a string of performances recently, as a more pressing engagement came up: a late-night meeting with her endodontist. It turned out that the country-pop star needed some emergency dental work performed while she was on tour. But her die-hard fans needn't have felt left out — Rimes faithfully tweeted each stage of her dental treatment.
The trouble began before she was scheduled to play a show in Ohio. "Waiting on the endodontist to meet me and do a nighttime root canal," she informed her twitter followers. Instead of performing, Rimes was advised to spend the next few days resting after the emergency treatment. "Happy Friday! I'll be spending mine in bed," she tweeted after the previous evening's procedure. The following Monday, Rimes returned to the dentist's chair for follow-up treatment.
It turned out that the singer had been battling dental pain for months. "I am so disappointed that I can't make it to my fans tonight." Rimes explained in a statement. "I had wanted to give them the show they deserved and only wish this tooth pain held out a little longer."
If there's a moral to this story, it's this: If you have tooth pain, don't wait to see a dentist. Call us right away!
A feeling of constant pain and pressure in your mouth is a clear indication that you may need a root canal. Another telltale symptom is sharp pain when you bite down on food, or lingering pain after eating something hot or cold. Not every symptom is as clear-cut, however — the only way to know for sure whether you need treatment is to come in for an evaluation.
Pain in your teeth or gums may be a symptom of a serious condition. Even if the pain goes away temporarily, an underlying infection generally does not. If a treatment such as root canal therapy is needed, the sooner it is obtained, the better you'll feel. And remember, root canal treatment doesn't cause tooth pain — it relieves it!
If you have any concerns about tooth pain, please contact us or schedule an appointment for a consultation. You can learn more in the Dear Doctor magazine articles "I'd Rather Have a Root Canal" and "Signs and Symptoms of a Future Root Canal."