Posts for: March, 2015
By Live Oak Aesthetic and Family Dentistry
March 25, 2015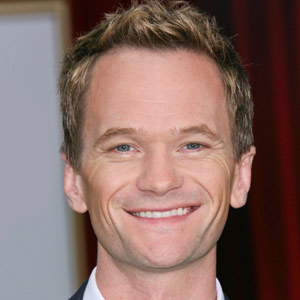 A few days before the Oscars, Vanity Fair magazine asked Academy Awards host Neil Patrick Harris to name his most treasured possession. Was it his Tony award statuette for best leading actor in a musical? His star on the Hollywood Walk of Fame? The stethoscope he wore while playing teenaged doctor Doogie Howser on TV? No, as it turns out, the 41-year-old actor's most treasured possession is… his wisdom teeth. Yes, you read that correctly. "Oddly, I still have my four wisdom teeth," Harris said. "I refuse to let them go or I'll lose my wise parts."
How odd is it for a 41-year-old to have wisdom teeth? Actually, not that odd at all. While it is true that wisdom teeth are often removed, there's no one-size-fits-all approach to this. It all depends on whether they are causing problems now, or are likely to cause problems in the future.
The trouble wisdom teeth cause is related to the fact that they are the last molars to come in, and that molars are large in size. By the time wisdom teeth appear between the ages of 17 and 21, there often is not enough room for them in the jaw. Sometimes it's because you may have inherited a jaw size that's too small for your tooth size; and generally speaking, the size of the human jaw has evolved to become smaller over time.
If room is lacking, the adjacent molar (that came in earlier) can interfere with the path of eruption — causing the wisdom tooth to come in at an odd angle. The wisdom tooth can hit up against that other tooth, possibly causing pain or damaging the adjacent tooth. This is known as "impaction." Sometimes the wisdom tooth breaks only partway through the gum tissue, leaving a space beneath the gum line that's almost impossible to clean, causing infection. A serious oral infection can jeopardize the survival of teeth, and even spread to other parts of the body.
If a wisdom tooth is impacted, will you know it? Not necessarily. A tooth can be impacted without causing pain. But we can see the position of your wisdom teeth on a dental x-ray and help you make an informed decision as to whether they should stay or go. If removal is the best course of action, rest assured that this procedure is completely routine and that your comfort and safety is our highest priority. If there is no great risk to keeping them, as Neil Patrick Harris has done, we can simply continue to monitor their condition at your regular dental checkups. It will be particularly important to make sure you are reaching those teeth with your brush and floss, and that you keep to your schedule of regular professional cleanings at the dental office. All healthy teeth are indeed worth treasuring.
If you would like more information about wisdom teeth, please contact us or schedule an appointment for a consultation. You can learn more by reading the Dear Doctor magazine articles "Wisdom Teeth" and "Removing Wisdom Teeth."
By Live Oak Aesthetic and Family Dentistry
March 10, 2015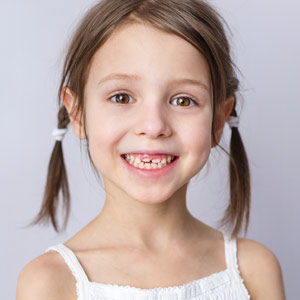 For most people, raising kids is an expensive proposition. (A recent estimate by the U.S. Department of Agriculture puts the average tab at almost a quarter of a million dollars before they turn 18.) But if you've been keeping up with parenting news lately, you may have come across an even more jaw-dropping fact: According to a survey by the Sunstar group, a maker of oral hygiene products, when the tooth fairy makes a pickup in New York City, she (or her parental surrogate) leaves an average of $13.25 per tooth!
That compares to $9.69 per tooth in Los Angeles, $5.85 in Chicago and $5.02 in Boston — and it's a far higher rate than most other polls have shown. But it brings up a good question: What's a baby tooth really worth? Ask a dentist, and you may get an answer that surprises you: A lot more than that!
A child's primary (baby) teeth usually begin coming in around the age of 6 to 9 months, and start making their exits about the time a child reaches six years; by the age of 10 – 13, they're usually all gone. But even though they will not last forever, baby teeth are far from disposable — and they deserve the same conscientious care as adult teeth. Here's why:
Primary teeth play the same important roles in kids' mouths as permanent teeth do in the mouths of adults: they allow kids to bite and chew effectively, speak normally and smile brightly. Their proper functioning allows children to get good nutrition and develop positive social interactions as they grow toward adolescence — and those are things it's difficult to put a price tag on.
But that's not all baby teeth are good for. Each one of those little pearly-whites serves as a guide for the permanent tooth that will succeed it: It holds a space open in the jaw and doesn't let go until the grown-up tooth is ready to erupt (emerge) from beneath the gums. If primary teeth are lost too soon, due to disease, decay or accidents, bite problems (malocclusions) can develop.
A malocclusion ("mal" – bad; "occlusion" – bite) can result when permanent teeth don't erupt in their proper locations. "Crowding" is a common type of malocclusion that can occur when baby teeth have been lost prematurely. The new, permanent teeth may come in too close together because neighboring teeth have shifted into the gap left by the prematurely lost tooth, creating an obstruction for the incoming teeth. In other cases, the permanent teeth may emerge in rotated or misplaced positions.
Bite problems make teeth harder to clean and thus more prone to disease; they may also cause embarrassment and social difficulties. The good news is that it's generally possible to fix malocclusion: orthodontists do it every day. The bad news: It will almost certainly cost more than $13.25 per tooth. Alternatively, baby teeth in danger of being lost too soon can often be saved via root canal treatment or other procedures.
We're not advocating giving big money to toddlers — but we do want to make a point: The tooth fairy's payout: a few dollars. A lifetime of good checkups and bright smiles: incalculable.
If you have questions or concerns about baby teeth, please call our office to schedule a consultation.